ARCHITECTURE WITH
ELEGANCE, CHARISMA AND
AN EYE FOR DETAIL
The Danish architect Arne Jacobsen was a master of modern functionalism, who planned everything down to the minutest detail. He remained true to this holistic approach in his work in Hamburg. His design is the architectural highlight of the City Nord district, with simple elegance, purist appeal and a strict, sculptural language of form.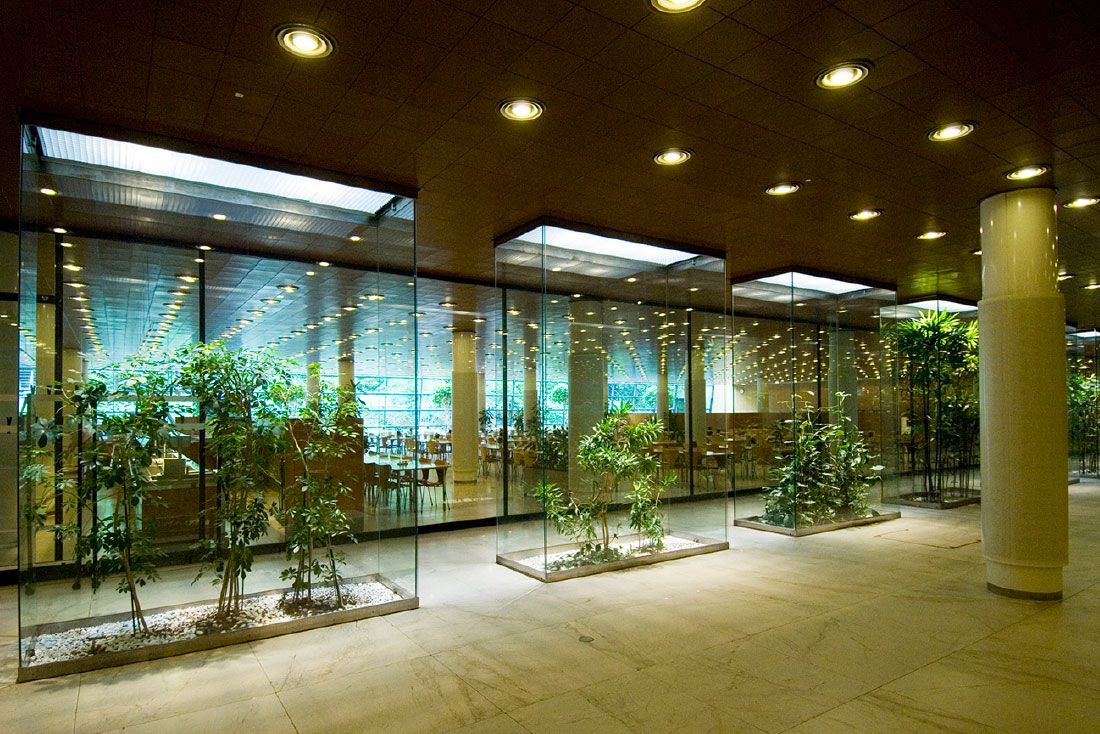 Just as creative today as 50 years ago: the architects used glass showcases to bring nature into the building.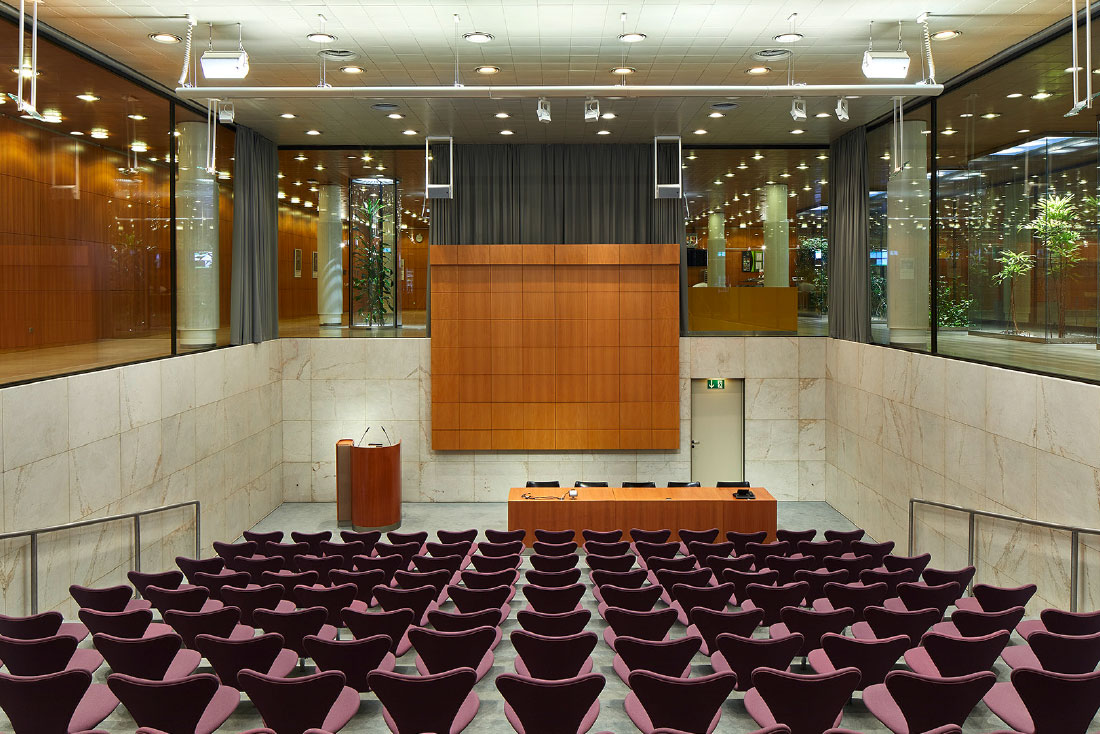 Special open spaces on the Campus Floor provide a protected, concen- trated setting for meetings, lectures and events. An impressive highlight is the auditorium designed by Arne Jacobsen and Otto Weitling.
Arne Jacobsen aimed to create an open and transparent architectural concept, with clear structures, linear perspectives and modular flexibility. This concept is being consistently recreated within the framework of the revitalisation project and adapted to the requirements of our time while complying with modern standards. The flexible arrangement of the modular building elements allows for an individual arrangement of the partitioning within the building. The spacious Entrance Floor and the Campus Floor with auditorium are strong unifying elements which create an inspiring, lively atmosphere and bring people together.
REVITALISATION UNDERLINES CHARACTER
The office building in Hamburg was not only the largest, but also the last property that Arne Jacobsen actu- ally saw completed. It was built in close collaboration with his compatriot, companion and office partner Otto Weitling, now 92 years old. He was brought in as consultant on the revitalisation of the Arne Jacobsen Haus.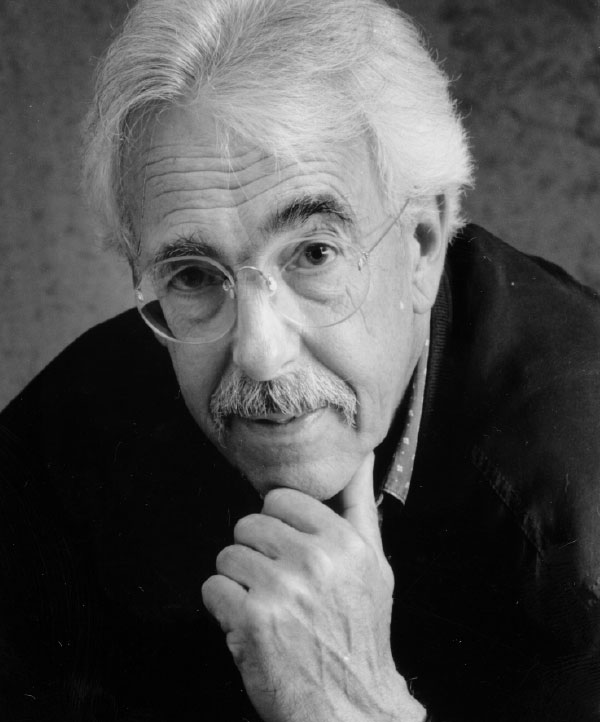 Otto Weitling is a Danish architect with German roots and a partner in Arne Jacobsen's practice. They worked closely together as designers and their projects included the city hall in Mainz, the Christianeum in Hamburg, the Forum in Castrop-Rauxel and the coastal resort Burgtiefe on the island of Fehmarn. The Arne Jacobsen Haus in Hamburg was the last joint project before Arne Jacobsen's death. Otto Weitling is now 92 years old.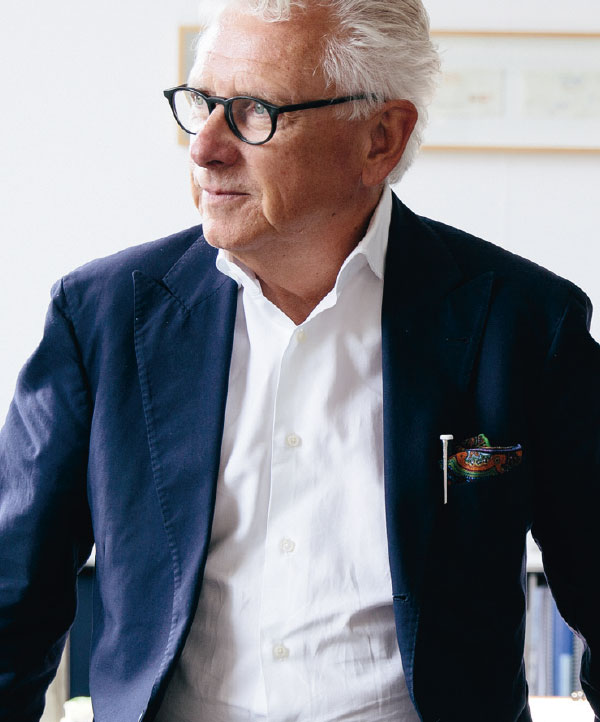 Jürgen Engel heads one of Germany's largest architectural practices. With a total staff of around 300 in Frankfurt, Berlin, Braunschweig, Hamburg and Munich and two international offices, KSP Engel constructs spectacular high-rise buildings in Frankfurt and Berlin as well as major public buildings including a mosque in Algiers and the Chinese National Library in Beijing. The team led by Jürgen Engel is supervising the revitali- sation of the Arne Jacobsen Haus.