MODERN WORKING SPACE IN THE ARCHITECTURAL ICON
The unmistakable aesthetic of the Arne Jacobsen Haus lies in its reduced language of form and its functionality. To preserve it as a harmonious total work of art and at the same time bring it into the future, a team of architects, designers and developers created a balance combining the existing potential and a delicate transformation into the modern working environment. The spirit of Arne Jacobsen was united with the challenges of the New Work.
FACTS & FIGURES
Address: Überseering 12,
22297 Hamburg
Architects:
Prof. Arne Jacobsen, Otto Weitling Assoc.
Architekten M. A. A., Copenhagen
Architects for the revitalisation: KSP ENGEL
15 floors, of which 12 are office floors with around 37,600 sq m lettable area
Up to 1,800 work stations
LEED certification planned
Around 540 car parking spaces, some with charging stations for e-vehicles
Around 540 covered bicycle stands, some with charging stations for e-bikes
The Arne Jacobsen Haus will develop into a strong and identity-forming centre, focusing on the diverse needs of a new working culture. A high-quality and unique business location with a finely balanced and holistic utilisation concept.
It all started with the vision of making an architectural classic fit for the future. The end result will be a working environment which redefines the concept of the future.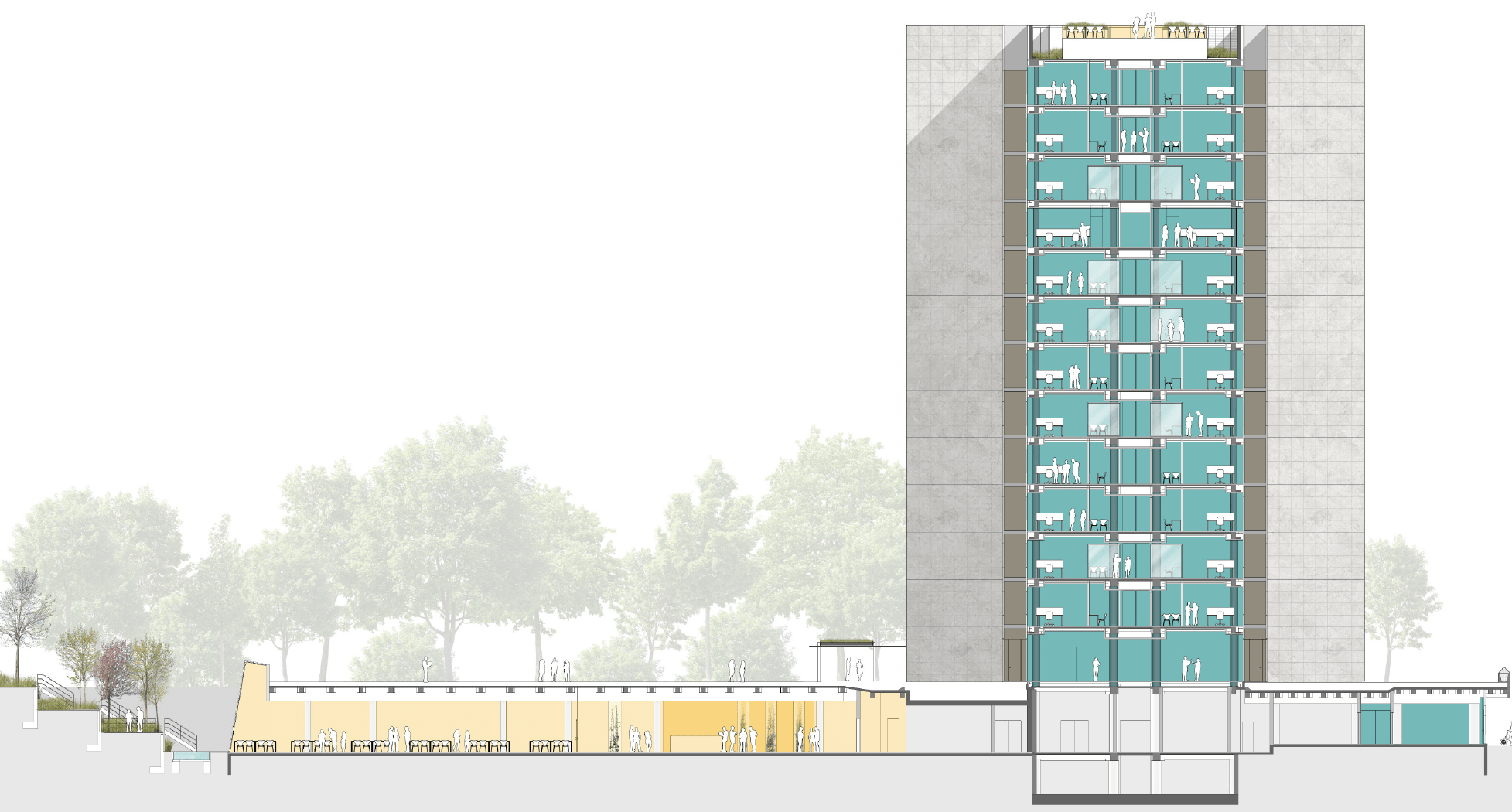 Campus Floor with auditorium and cafeteria
Entrance Floor: entrance, bistro, co-working hub and conference area
1st to 11th floors: offices
12th floor: office and event space